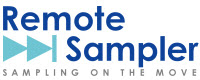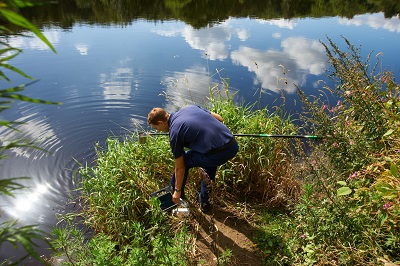 CSols Remote Sampling / Mobile Data Capture Forum II was held on the 8th March 2017 at CSols, Runcorn. If you already have or are planning on investing in a system for using handheld Windows tablet PCs, Android Tablets or phones or iOS devices for mobile data capture and remote sample collection then we trust that you will find the below Forum presentations and supporting content useful. 
CSols Remote Sampler reduces the costs of remote sample data collection and provides a paperless enhanced chain of custody throughout the life of the sample to meet regulatory requirements e.g. UKAS, DWI, and National / International standards, whilst taking full advantage of those highly automated systems like LIMS and Sample Scheduling Systems that are already in place. 
The meeting was a great opportunity to meet industry colleagues and domain experts as well as to discuss a wide range of relevant topics with plenty of hands on opportunities. Topics included  the new Android / iOS developments, Mobile Remote Support, RFID / Barcode Labelling, tablet PC and Android device choices, enhanced chain of custody utilizing GPS stamps, mapped locations, temperature monitoring, remote sampler management metrics, route navigation/optimization and most importantly regulatory compliance and return on investment.
The meeting agenda is below. Please click on the links below to view / download the presentations.
Welcome & Introductions
Kevin Jones, CSols Sales Manager
What's new with Remote Sampler in 2017 – Cloud and new device support
Sam Goddard, CSols Remote Sampler Product Specialist
New device implementation & remote support options
Kevin Thomas, Spirit Data Capture
User Talk
Gareth Maxwell, LIMS & Compliance Reporting Manager Northern Ireland Water
CSols Remote Sampler Forum -RFID Direct Presentation
CSols Remote Sampling Mobile Data Capture Forum – RFID Crate Bottle Scanning
Finding a specific sample with RFID video
Frits van Calker, RFIDdirect Ltd
Keith Huxford, CSols Sales & Marketing
Cedric Mochon, CSols Product Specialist / Developer
Vertical Audits, Traceability, Field AQCs
Kevin Jones, CSols Sales Manager
Remote Sampler Enhancements
All
CSols Remote Sampling – Mobile Data Capture Forum
Photos from the day before, night before and day – were you there?

Resources
You will find below links to the Financial Case for Remote Sampler document and Extending the Reach of LIMS through Remote Data Collection document that may be of assistance when scoping out or justifying your mobile data capture project.
Justification for the deployment of CSols Remote Sampler for field data capture and sample collection
Extending the Reach of LIMS through Remote Data Collection
Further Information
We aim to keep this web page updated routinely so please check back for more information.
For further information or to discuss your requirements please contact us