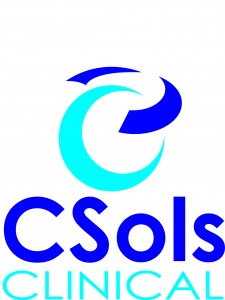 CSols Clinical & Forensic Integration Solutions
Do you have any of these problems?
I have to use memory sticks to transfer data from my analysers/instruments to our LIMS/LIS system.
I have to manually transcribe results from paper reports to our LIS/LIMS.
I cannot setup my instruments electronically so this takes a long time per batch.
We do lots of calculations on results before reporting them to our LIMS/LIS and I have to do this using transcription to Excel which is very time consuming.
My IT department won't let me network my instruments PC workstations.
All my IQC work has to be done by manually transcribing IQC results to Excel and must be checked before I can release results.
I'm concerned about meeting the guidelines in ISO15189 or ISO17025.
CSols can provide a solution 
We are an independent, vendor neutral, specialist supplier with nearly 30 years operating expertise in providing software solutions for connecting widely varying instrumentation to LIS/LIMS systems. Combined with our software this allows us to offer you transcription free and direct integration of analyser/instrument data with all of the major analytical and LIS/LIMS/middleware vendors operating today. So whether you are in a clinical biochemistry (Hospital), clinical toxicology (drugs of Abuse, pain or rehabilitation clinic) or forensic toxicology (workplace or drug driving) laboratory please feel free to call to understand your options.
Further information
Our Links for LIMS software is not limited to running the applications that are described above and can be used for many other Mass Spectrometric based applications, with other vendor instruments and with a range of different LIMS systems. For a copy of an article describing the solution above, for further information about another instrument application or for a demonstration please ask via our enquiry page or call or email us at: sales@csols.com.
CSols Ltd. The Heath, Runcorn, Cheshire, WA7 4QX, UK Tel: +44 (0) 1928 513535  Web: www.csols.com
Case Studies
Also see how we have already helped Clinical & Forensic Scientists do what they are best at. Just click the link here for further details of some of our clinical biochemistry and forensic projects and applications – Case Studies
More Background
Further questions to help you understand how we can help. ..More Q&A