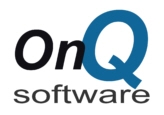 For Immediate Release
Runcorn, UK December 14th 2020 – CSols announced today that it has signed a co-operation agreement with OnQ Software of Melbourne, Australia. The co-operation will focus on creating a bidirectional integration between the CSols Links for LIMS and AqcTools software applications, and the OnQ QLIMS system.
Links for LIMS is a powerful integration software tool that can provide a uni- or bi-directional link between analysers or instruments of any type and LIS/LIMS systems. Offering both electronic instrument setup/loading as well as detailed result review before LIMS upload, Links for LIMS uniquely gives laboratories true 'transcription free' operation for complete data integrity. Coupled with the ability to apply calculations, QC checking and configurable flagging to verify result quality before formally reporting all of the results, Links for LIMS is becoming a key component of laboratory workflows around the world. The co-operation with OnQ will include making use of its REST API web services integration tool, in order to create a new QLIMS 'driver'. So that existing and prospective QLIMS customers can also enjoy bidirectional integration for their instruments, whether QLIMS is implemented in an 'on premise' or in a 'cloud' configuration. Once combined with the AqcTools software, Links for LIMS users can make use of a comprehensive AQC charting and statistical package able to support ISO17025 or ISO15189 accreditation.
"We believe that Links for LIMS with bidirectional integration with QLIMS will quickly bring its customer's significant improvements in both productivity and quality," notes Dr. Phil Goddard CEO of CSols. "Often our Links for LIMS customers are able to make saving of up to 90% of the time spent on the administration effort around testing, and once you look more closely at the potential impact on the reductions in re-sampling and re-testing that are possible, integration can provide very substantial savings to any organization", he adds.
"Tight instrument integration should be at the heart of all LIMS installations in order to fully complement the capabilities of QLIMS" says Jonathan Gannoulis, Business Development Manager at OnQ. "This opportunity to work with CSols and create a bidirectional link will quickly provide our customers with a range of new workflow improvements with little disruption to QLIMS operation."
About CSols Ltd
CSols Ltd is an innovative Laboratory Informatics Software and Services company based in Runcorn in the UK, established in 1990, and delivering solutions to clients across the world. Its products and services are fundamentally designed to reduce laboratory costs, improve sample turnaround times and increase analytical quality,'
In turn this helps improve traceability, analytical performance and results quality. In effect we help guide our customers 'Beyond the Technology' that they are using in the laboratory, to provide solutions that help streamline standard procedures and help meet all of their productivity and quality goals.
About OnQ Software
OnQ Software is an Australian and European based software development company who have been developing, supporting, implementing, and selling their core LIMS solution QLIMS since 1992. OnQ Software takes pride in developing quality and innovative solutions which form a natural extension to scientists' skills. QLIMS is used in laboratories across the scientific industry including, food & beverage, dairy, pharmaceutical, petrochemical, environmental, water and wastewater, agriculture and horticulture, diagnostic, research and forensic. It is offered in both SaaS and on-premise deployments.
OnQ Software Europe, Steegstraat 11 A, NL-6041 EA, Roermond Netherlands. Tel +31 6 48 157 331 email: info.europe@onqsoft.com
Further Information
For further information please contact CSols or visit our website at https://www.csols.com.
CSols Ltd.
The Heath
Runcorn
Cheshire WA7 4QZ
UK
Tel: +44 (0) 1928 513535
sales@csols.com