AqcTools™ v2.6 features:
meets or exceeds the requirements of regulatory authorities including UKAS, DWI and MCerts.
is used in water, environmental, public health sector and industrial laboratories undertaking chemical, clinical and microbiological analysis.
replaces difficult to maintain Excel charts and provides easy to interpret Analytical Quality Control (AQC/IQC) Shewhart / Levey-Jennings control charts that clearly show any trend failures and breaches of Westgard Rules.
Regular Limit and Chart reviews can be carried out quickly and easily and meet regulatory and accreditation body requirements
integrated and paper-free failure investigation reporting and tracking.
Example of AqcTools Chart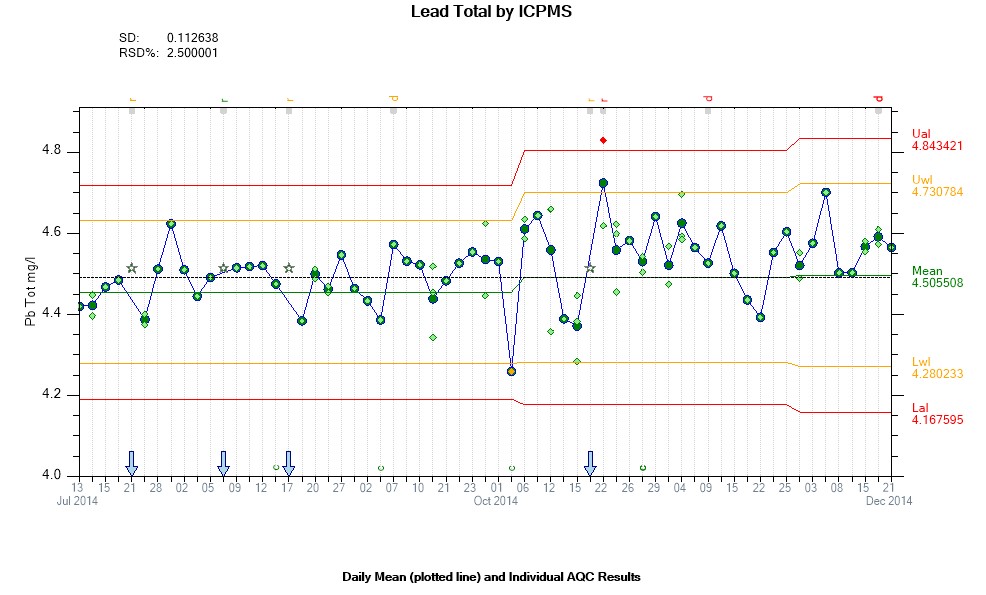 Click to read the CSols AqcTools v2.6 Release Press Release
Further Information
CSols world class leading software solutions enable labs to improve efficiency, results quality and better meet regulatory requirements whilst reducing costs and turnaround times.
To discuss your requirements, receive a brochure or book a demonstration please email: sales@csols.com
CSols Ltd., The Heath, Runcorn, Cheshire, WA7 4QX, UK
Tel: +44 (0) 1928 513535