CSols RFTrackIT™ – Advanced Laboratory Sample Tracking Solutions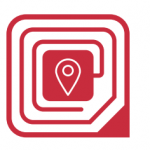 CSols expertise extends into the field of Radio Frequency Identification / RFID labelling for laboratories. Although this technology has been around for many years, barcode based labelling is still the main technology used in laboratories. RFID has a number of advantages which could provide major time and efficiency savings. It could also enable major improvements in your regulatory requirements for sample chain of custody and location tracking / audit capabilities.
CSols RFTrackIT™ is a scaleable sample tracking system specifically designed for hierarchical storage of both room temperature and low temperature samples and sub-samples. Additionally, CSols RFTrackIT used industry standard RFID Printers and Scanners and can be configured to precisely map any sampling/subsampling regimens. We can source RFID or 2D barcode labels to meet your requirements.
The system can be used with MS SQL Server (local or MS Azure) relational databases in a single or multi-user configuration for all types of laboratories of different sizes.
Furthermore, see our poster at the ESBB conference in London on the use of the system for Biobanking:
ESBB Olympia London 2015 CSols Ltd. – A Novel RFID and Barcode Sample Tracking System for Room Temperature and Low Temperature Samples (September 2015) (3)
Also see our ISBER RFTrackIT Poster by clicking here. For a video showing movement of RFID labelled crates and bottles into a vehicle please click here.
RF

ID labelling can be used throughout your lab / site
RFID labels and tags can be used throughout the lab and are not limited to conventional labelling of tubes, plates, containers, sacks, bags, cylinders, boxes etc. Plastic based tags can, for example, withstand sample preparation steps even in acidic or cyanide/aqueous environments.
Location & Storage
The big advantages are that unlike barcode labels you don't have to 'see' a label to read it, and because each label (tag) has a unique RFID code you can read many labels simultaneously. In the laboratory this means that you can:
Perform Multiple reads
There is no need to read or scan individual samples. An appropriate RFID reader can pick up all the RFID labels from sample in racks or plates or even a defined lab area in a single read. Consequently, saving on time and errors.
Find samples / samples in batches
There is no need to pick every sample up to read the label or scan it to find missing samples. Just use a portable RFID reader and walk around for a match.  As a result, this is very useful for busy labs saving time and reducing problems with lost samples.
Can also be combined with barcode labelling
Using RFID does not mean dropping barcode labelling. CSols can design label stock and printers to combine the two to give you full continuity with your current systems. Our sample logging and labelling software routine can for example replace or enhance your existing LIMS sample entry mechanism.

Further Information
For further information or to discuss your requirements for CSols RFTrackit™ RFID advanced sample tracking systems please email us at: sales@csols.com, or contact CSols via our enquiry page.
CSols Ltd. The Heath, Runcorn, Cheshire, WA7 4QX, UK
Tel:   +44 (0) 1928 513535
Web: www.csols.com